Rockpool
'FAN OF THE SEA'
A solid sterling silver statement ring with 18karat yellow gold finish featuring a rim and splash of white topaz. Also available in other finishes.
Keiko Uno's Fan of the Sea series is inspired by the breathtaking and majestic Gorgonian Sea Fan Coral.
The Fan of the Sea series forms part of Keiko Uno's luxury sterling silver Rockpool Collection.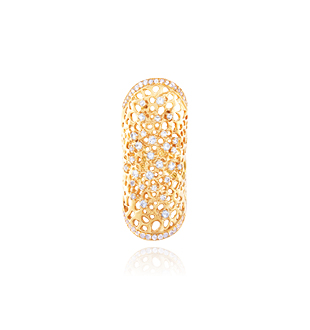 $1,400
About Finger Size