UPDATE – GIVEAWAY: Keiko Uno Jewellery & Karma Rottnest Golf and Spa Package 2020
4th June 2020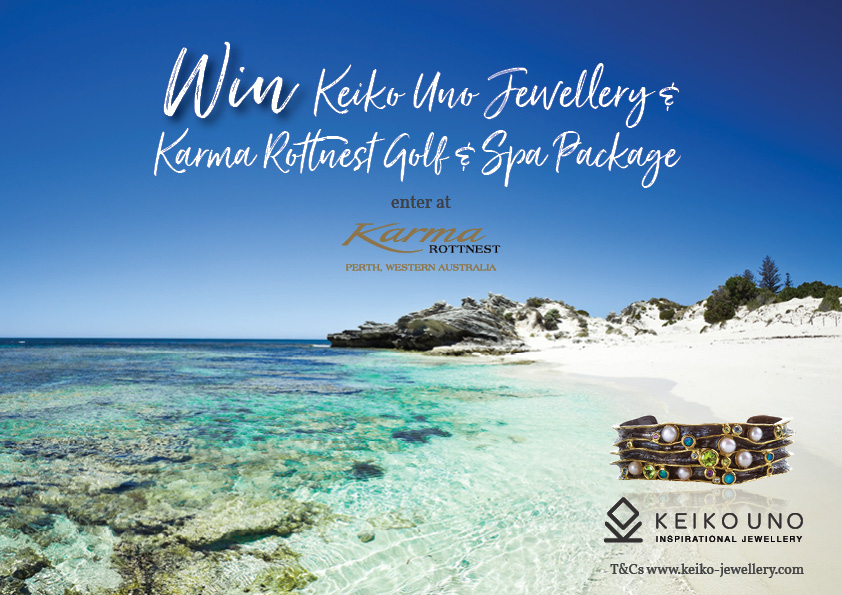 Pursuant to the Emergency Management Act 2005 (WA), the Commissioner of Police and State Emergency Coordinator closed Rottnest to visitors from 16 March 2020. Rottnest will be re-opened on 6 June 2020.
We are delighted to announce the re-commencement of the 'Keiko Uno Jewellery & Karma Rottnest Golf and Spa Package 2020 Giveaway Competition.'
We've set the new draw date as 31 July 2020 to give everyone the best chance of entering.
To enter, simply visit Keiko Uno Jewellery's gallery at Karma Rottnest – Kitson Street, Rottnest Island WA.
Thank you to everyone who entered prior to the closure of Rottnest, your entries have been carry over to the new draw date.