Rockpool
'FRAGMENTS'
L45mm W15mm H5mm A pair of solid sterling silver statement earrings with 18karat rose gold finish and silver accents featuring rose quartz, rhodolite and topaz.
Keiko Uno's Fragments series is created by layering fragments of her popular Fan of the Sea series to create abstract and modern looking pieces.
The Fragments series forms part of Keiko Uno's luxury sterling silver Rockpool Collection.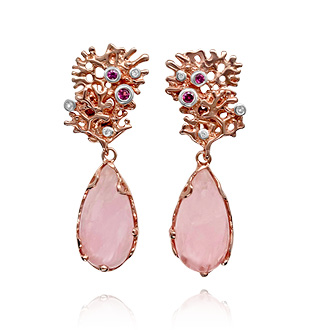 $575