Ocean Intrigue
'frangipani'
A pair of 18karat white gold statement earrings featuring green tsavorite garnet, pink and blue sapphire, and hand carved mother of pearl.
On the island of Bali, the frangipani flower is sacred and often used in ritual offerings because its fresh white colour represents purity. In Hawaii, leis of frangipani flowers are used to signify warm welcomes and fond farewells.
For Keiko, the frangipani flower is a reminder of a tropical paradise. 'It's blissful heady aroma and its perfectly formed bloom takes me to a place of tranquility and pure joy,' says Keiko.
Keiko hopes wearing her 'Frangipani Ring' invokes memories of paradise, tranquility and joy.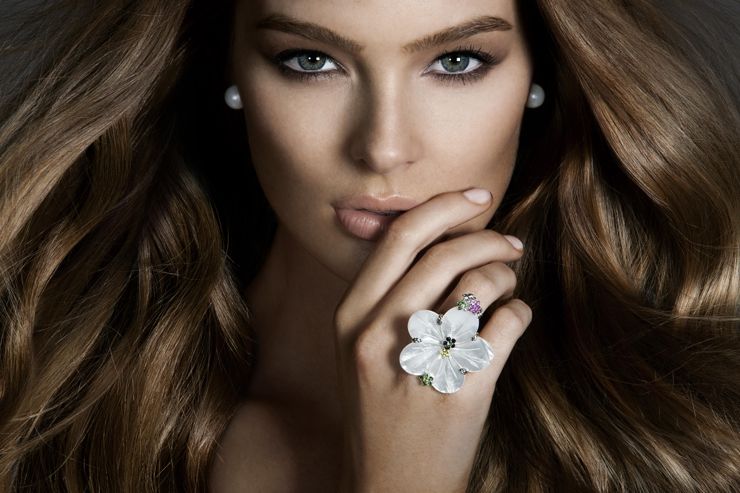 POA – Ocean Intrigue Collection currently not available for online purchase, click to enquire below