Ready to Ship
and

Rockpool
'LOVE THY OCEAN'
L40mm W30mm H10mm A solid sterling silver statement pendant with a coral garden motif featuring custom cut chrysocolla, fresh water pearl, peridot, and orange and yellow sapphire. Chain length 45cm + 8cm extension
Keiko Uno's Love Thy Ocean series begun with the creation of a love heart shaped pendant crafted out of two hand turned pieces of chrysocolla set in sterling silver inspired by the 'Heart Reef' of the Great Barrier Reef. Since then, Keiko Uno has used this vivid blue green coloured mineral rock with an eye-catching mottled pattern to create works that are reminiscent of the aerial view of the ocean surrounding some of her favourite island holiday destinations.
The Love Thy Ocean series forms part of Keiko Uno's luxury sterling silver Rockpool Collection.
$520
Loved by...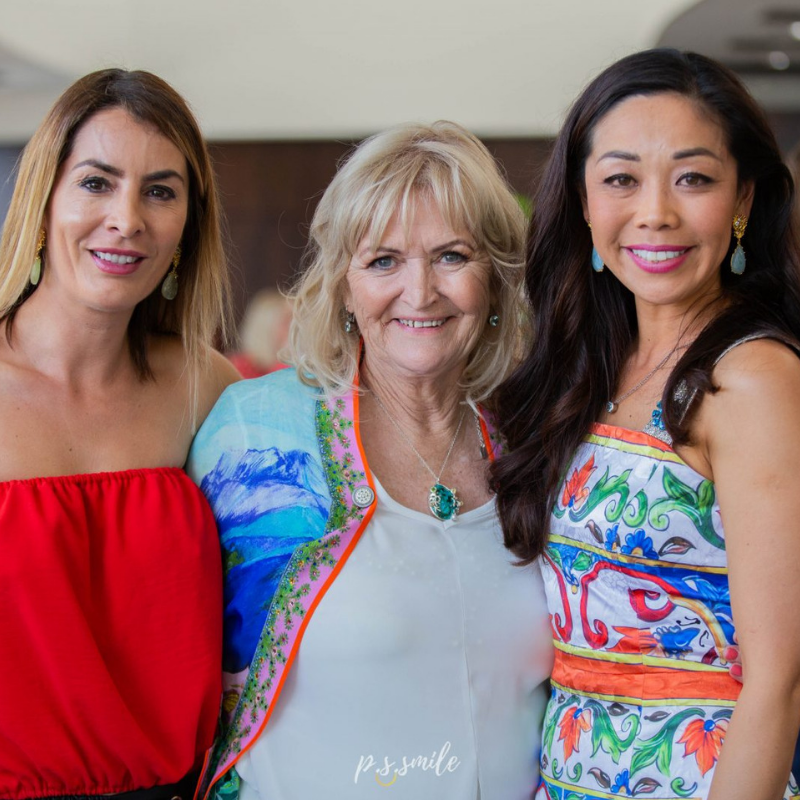 Dr Ros Worthington OAM, founder of Breast Cancer Care WA and WA's revered philanthropist.