Rockpool
'OCEAN BED'
L29mm H10mm *width crafted to your finger A solid sterling silver statement ring with 18 karat rose gold accents featuring a white fresh water pearl.
Keiko Uno's Ocean Bed series is inspired by the alluring patterns and textures of the ever changing ocean floor.
The Ocean Bed series forms part of Keiko Uno's luxury sterling silver Rockpool Collection.
$420
About Finger Size
Loved by...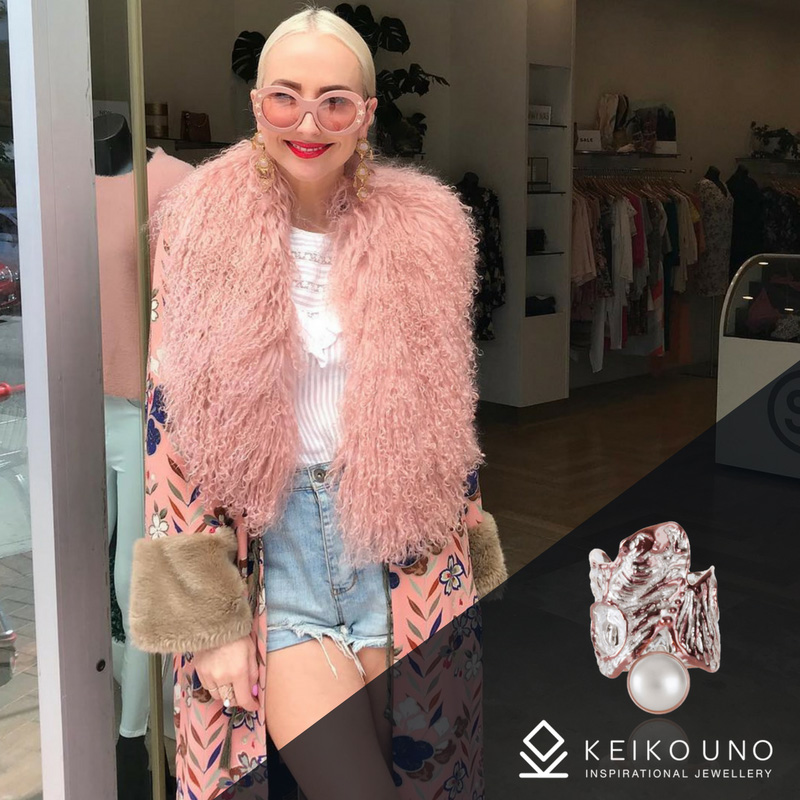 Bridget Hudson, Designer and Stylist for Channel 7 Perth