Rockpool
'RIPPLE'
L70mm x W35mm x H8mm (depending on pearl size) A pair of solid sterling silver earrings with 18 karat yellow gold finish featuring raw aquamarine and keshi pearl.
Keiko Uno's Ripple series was inspired by a collaboration with luxury resortwear brand, Kirrikin Australia.
Kirrikin is an Aboriginal word that roughly translates as, 'Sunday's best clothes'.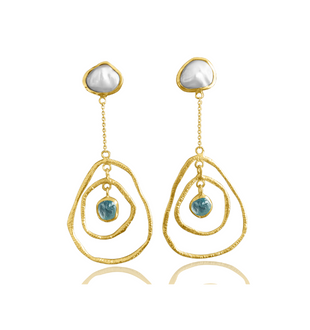 $720
Loved by...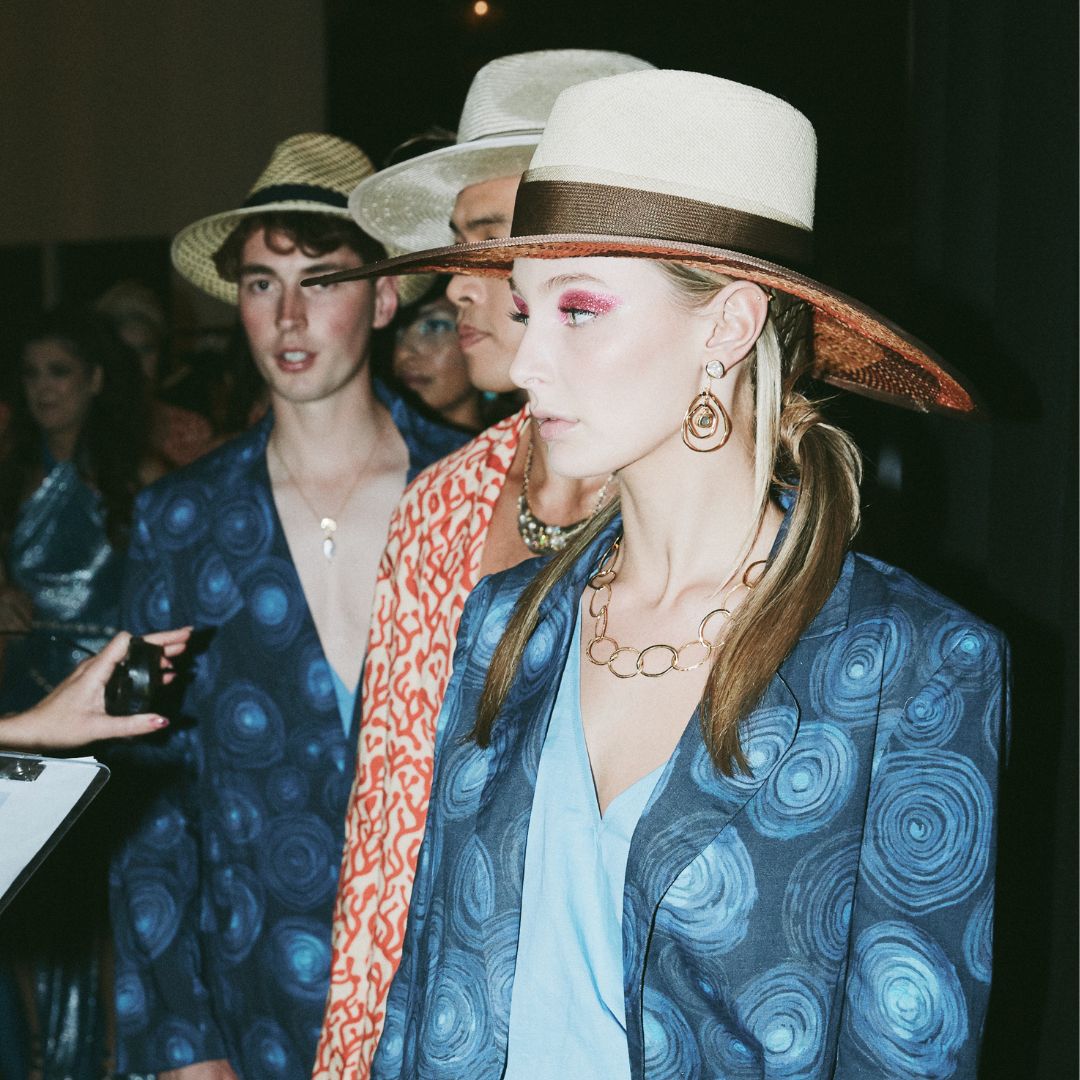 Keiko Uno Jewellery x Kirrikin | Prive Fashion Platform 2022
Photo: Andrew Ho Photography