Ocean Intrigue
'Sea Breeze'
A solid 18karat white gold statement pendant featuring hand engraved blue topaz and white diamonds. Chain sold separately.
'Sea Breeze' was inspired by an unforgettable weekend spent at a friend's Gracetown beach house. During the first afternoon, Keiko sat on the balcony taking in the breathtaking view stretching from Left Handers to North Point. After a while, Keiko noticed white caps forming in the distance on what had only moments ago been a glassy still expanse of sea. These white caps kept making their way closer to the bay and then came the hit of the fresh, cooling summer breeze – this is the vision of the delightful sea breeze making its way across the ocean to you.
While the design for 'Sea Breeze' was completed that weekend, it took Keiko years to find the materials that would capture that magic in motion.
Some years later, while Keiko was attending an international jewellery trade show, she came across a 62 year old fifth generation master stone cutter from the Idar Oberstein region in Germany showcasing his hand carved portrait cameos. Keiko noticed that the hair of the lady featured in one of his pieces resembled the sketches she had drawn in Gracetown, and together they bought to life the magic of the sea breeze.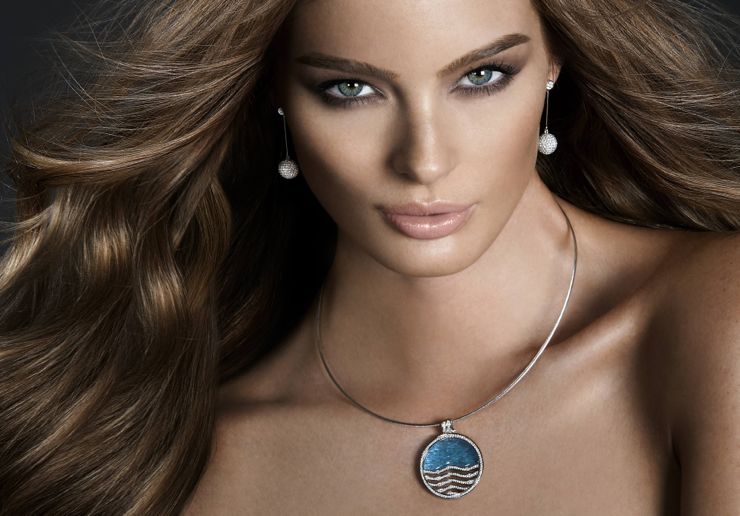 POA – Ocean Intrigue Collection currently not available for online purchase, click to enquire below