Accessories
and

Ready to Ship
'Shimmer and Shine'
L600mm W10mm H5mm Natural fresh water pearls and silver coloured metal beads are hand stitched to a vegan friendly tan cord to create this fun and elegant wrap bracelet.
Add fun and elegance with Keiko Uno Jewellery's 'Shimmer and Shine Wrap Bracelet'. Wear alone, or stack your favourite colours to create your own unique look.
Our branded oval button can be secured at three different lengths to suit small, medium and large wrist sizes.
$75
Loved by...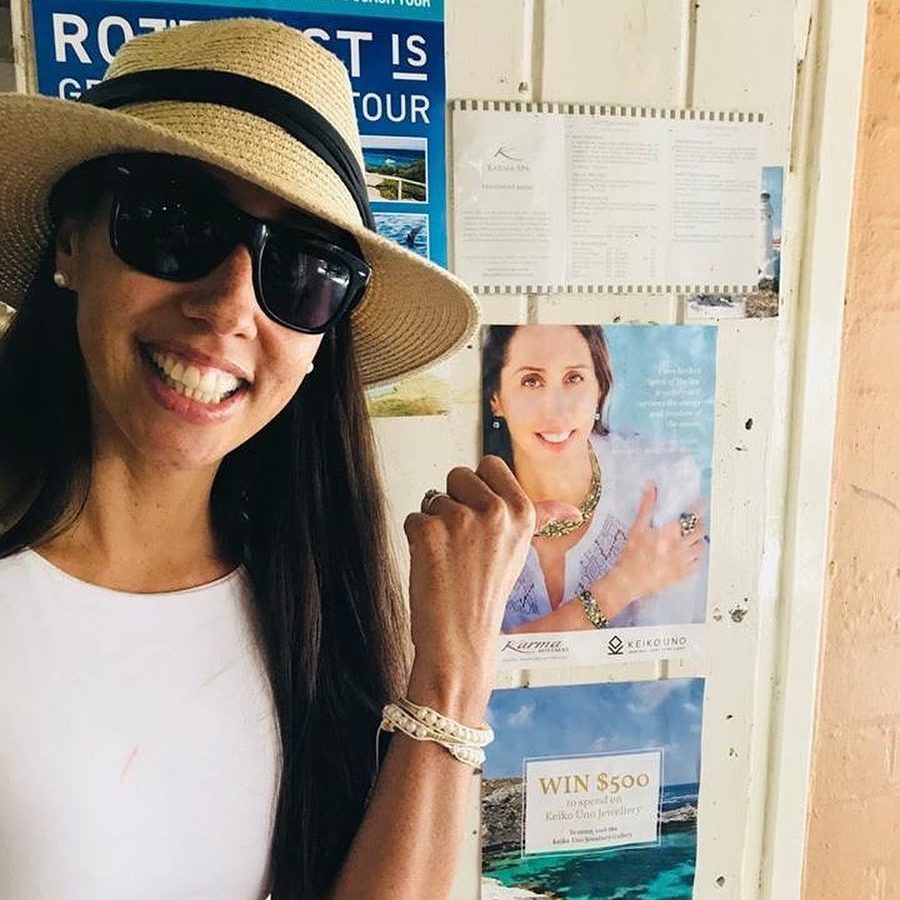 Jaime Bowler, Eight-time Rottnest Channel Swim Winner