Proudly supporting The Westerman Jilya Institute for Indigenous Mental Health
21st September 2020
Keiko Uno Jewellery was honoured to support the launch of The Westerman Jilya Institute for Indigenous Mental Health and fundraiser for the Dr Tracy Westerman Indigenous Psychology Scholarship at Government House on 10 September.
To anyone wanting to help close the gap and ensure there is support from culturally sensitive trained psychologists in high risk indigenous communities, please get in touch with Dr Tracy Westerman's team, their aim is to 'build an army' to address the unacceptable rates of child incarceration, suicide and removal.
Dr Tracy Westerman is a proud Nyamal woman. "Jilya" means "my child" in Nyamal, and it reflects the underlying vision to provide a world in which our most vulnerable Indigenous children can have at the very least, an equal opportunity to thrive.
Dr Westerman has trained 30,000+ clinicians in culturally appropriate psychological approaches and delivered her mental health and suicide intervention programs into remote Aboriginal communities throughout Australia. Her work has attracted international acclaim since 2003 for its evidence-based approach in an area which is often criticised for its lack of objective and measurable outcomes.
In 2002, Dr Westerman became the first Aboriginal person to complete a combined Master/PhD in Clinical Psychology. In 2018, she was named Australian of the Year (WA), recipient of the Curtin University Lifetime Achievement Award, was inducted into the WA Women's Hall of Fame and in 2020 was the winner of the Telstra Women's Business award, Small Business Category (WA) amongst many other accolades. Dr Westerman stands as an example to Indigenous people, to females, to those from remote and disadvantaged backgrounds that anything is possible.
Respect and admiration to our friends: Janet Holmes a Court, AC; Artitja Fine Art Gallery specialists in Australian Aboriginal art from remote and regional desert communities – please visit them in Fremantle; Restore Hope Foundation Australia; Big hART; Chef Oliver Buenviaje; Tina Altieri; and Monique Ridley for your generous support of Dr Tracy Westerman.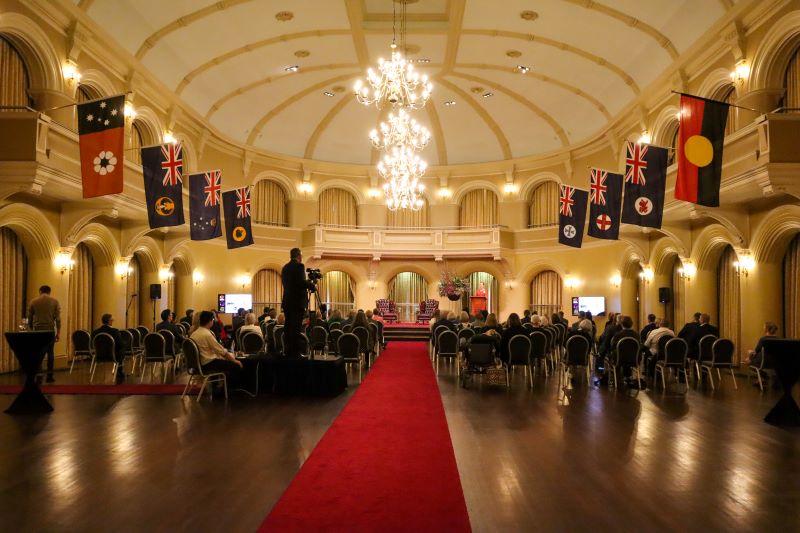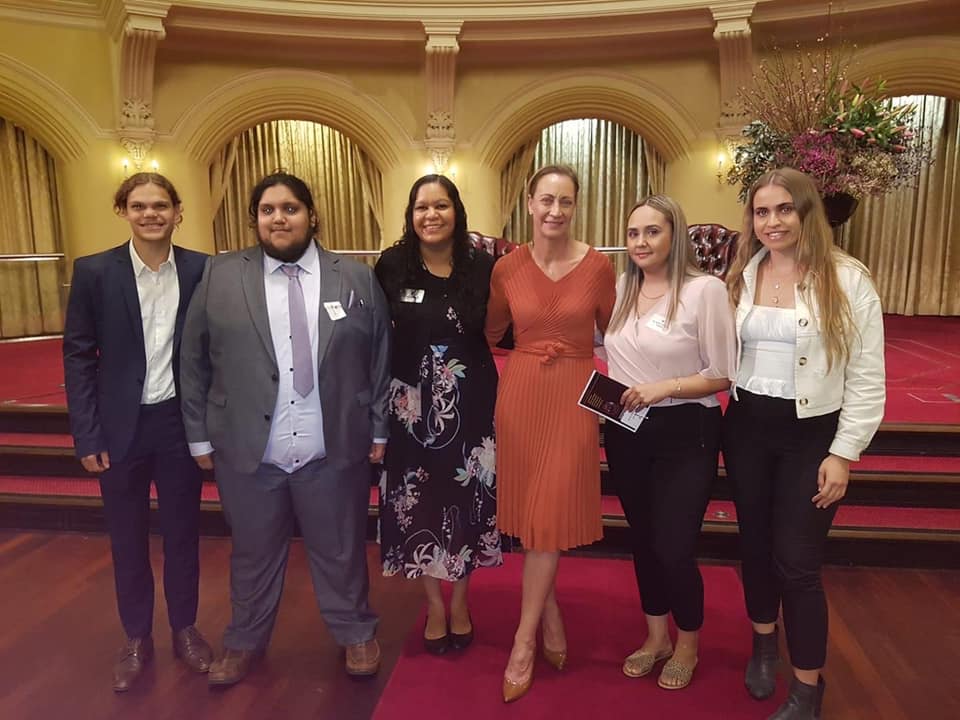 Dr Tracy Westerman with the scholarship recipients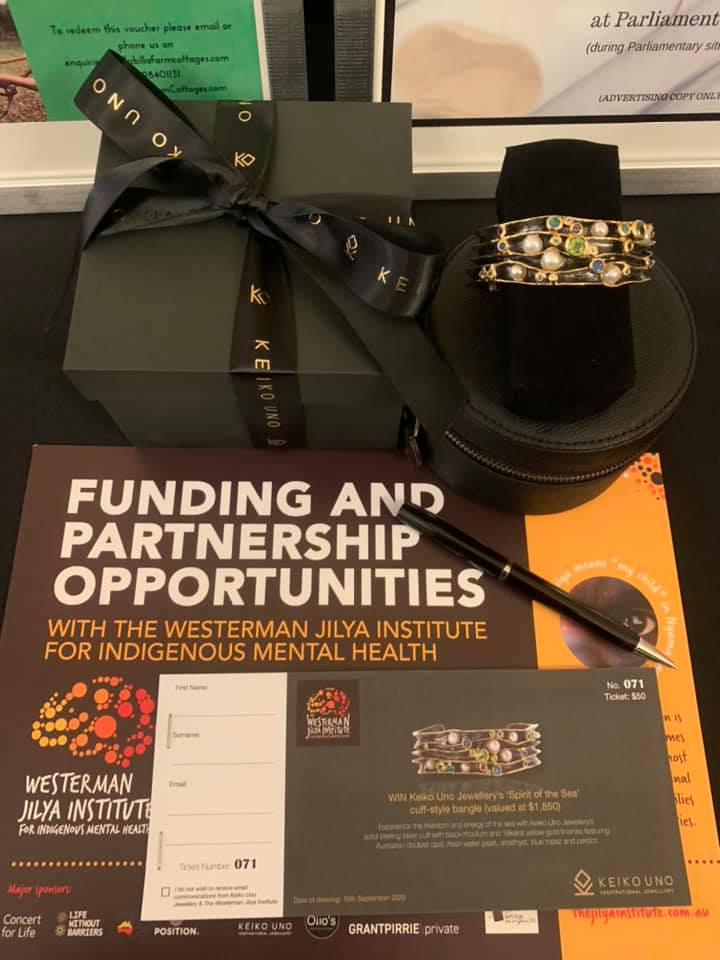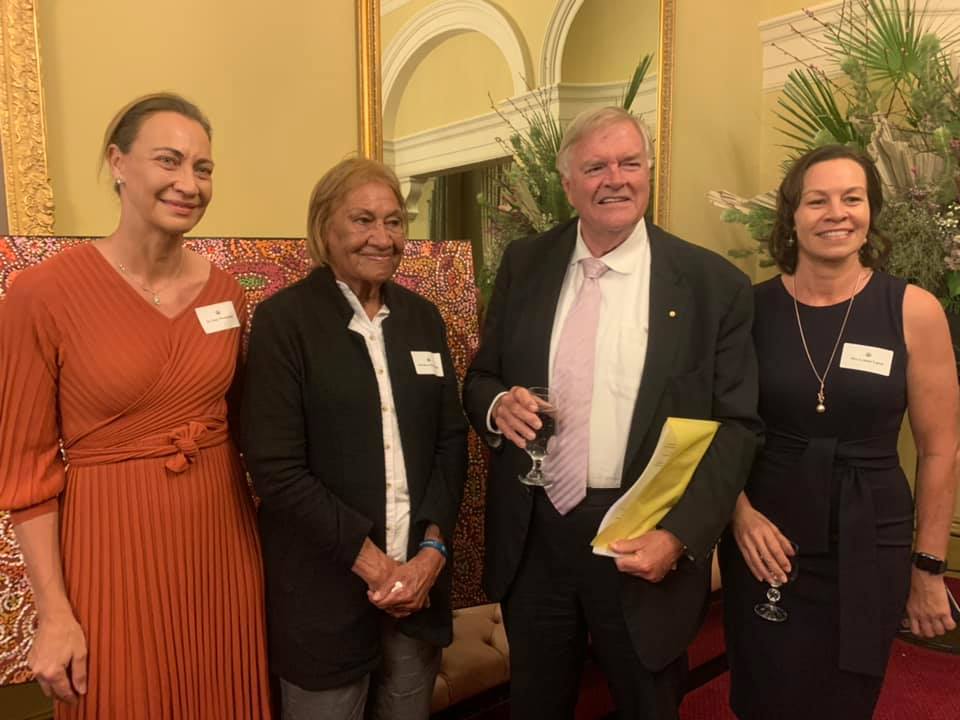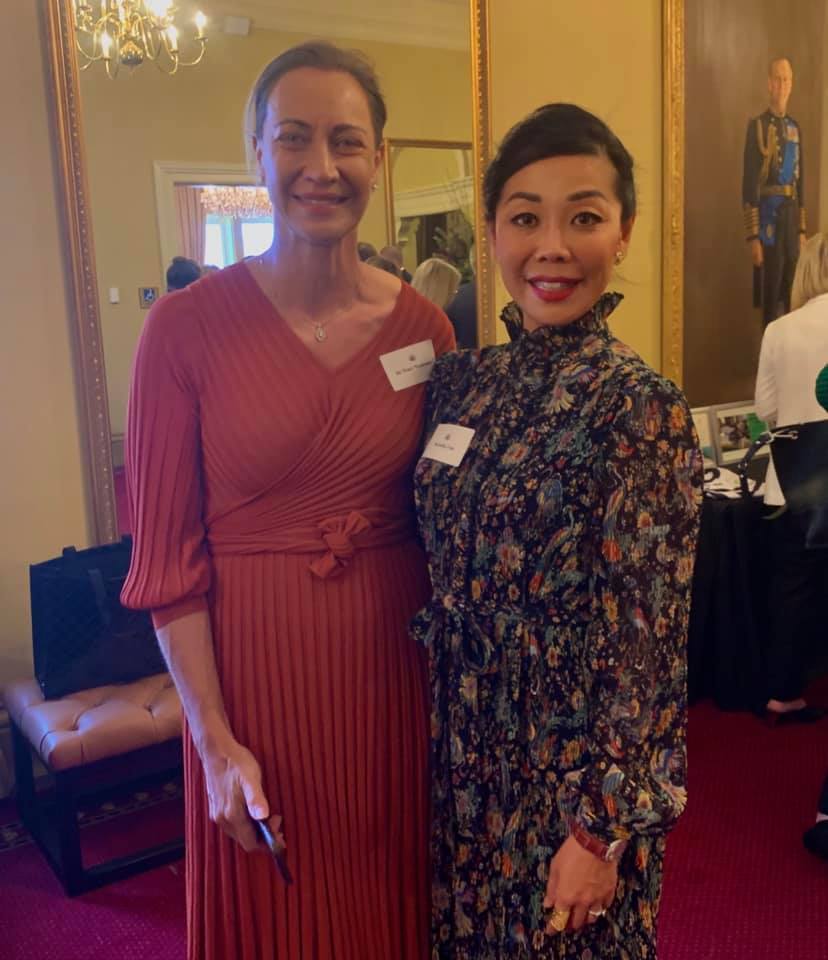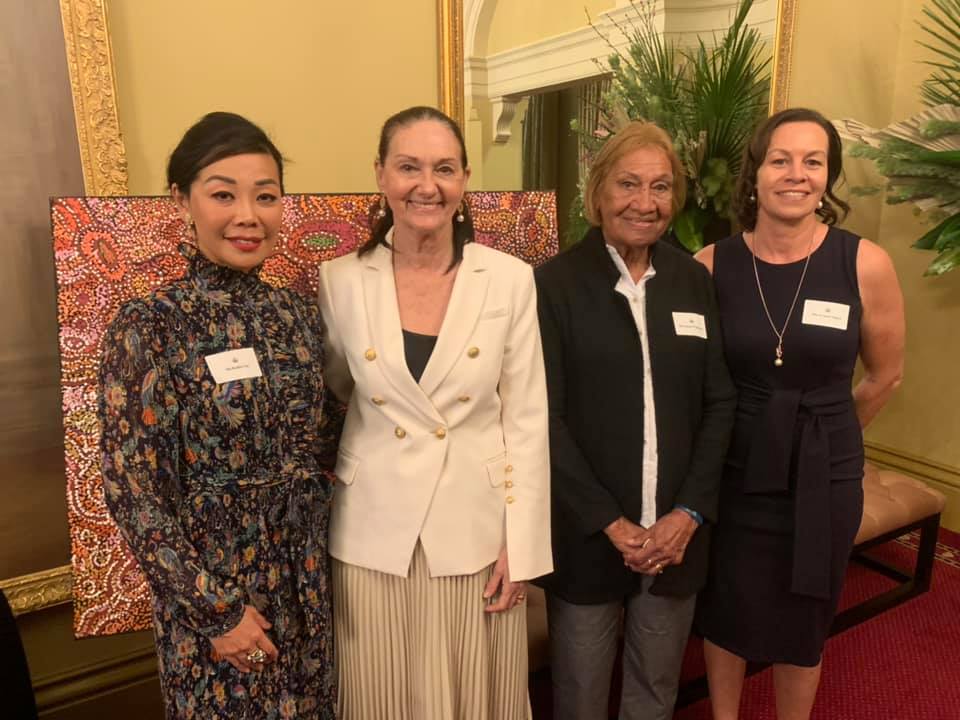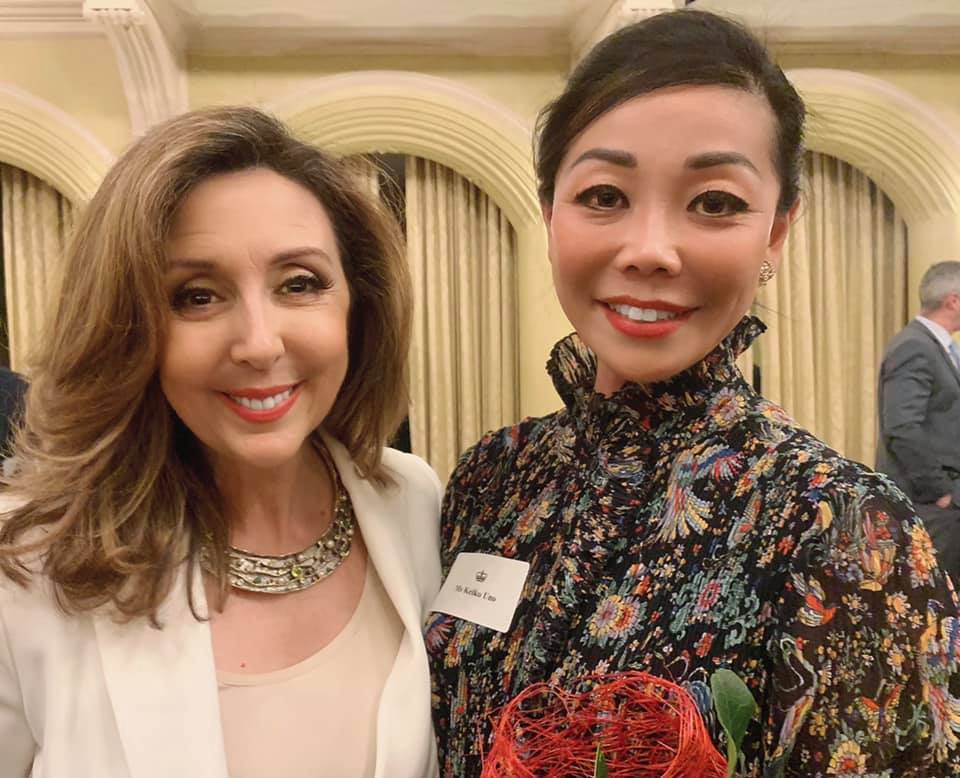 Keiko Uno with the incredibly talented Tina Altieri who was the emcee of the night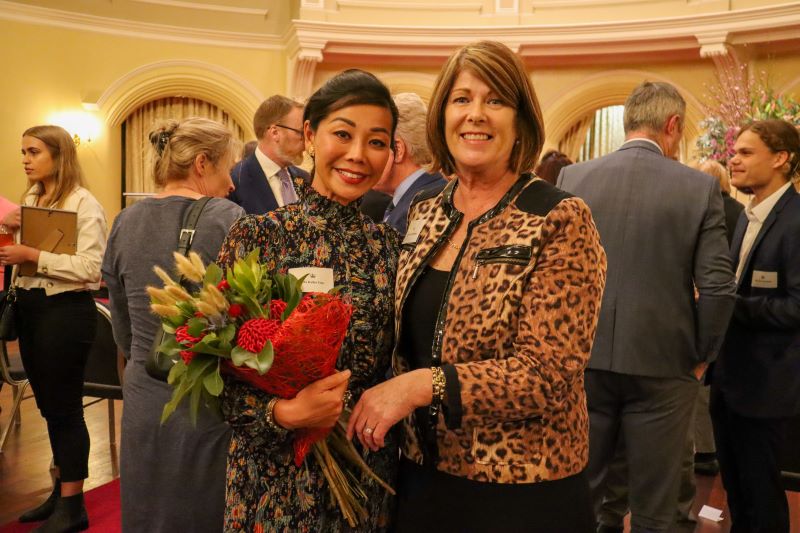 The raffle prize winner